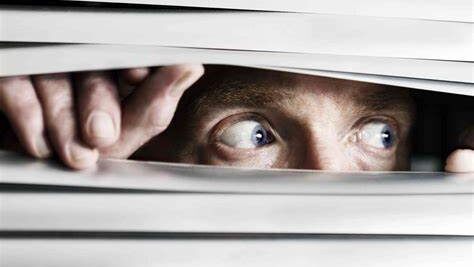 Trust is the foundation for successful cooperation with a private investigator. Without it, achieving satisfactory results in any investigation becomes nearly impossible. As many detective services operate on the edge of legal liability, building and maintaining trust between the investigator and the client is crucial. This trust is established through mutual sincerity and reinforced by actions that align with our stated intentions.
Over time, principles have been created to work with clients effectively. These principles combine legal requirements and experience in providing effective services. Efficient and productive work is ensured by these principles:
Availability for updates: You should be able to inquire about the progress of detective services at any time.
How to Work with a Detective Agency: A Simple Guide
When working with a detective agency, it's essential to know your rights and responsibilities. Here's a simple guide to help you make the most of your experience with a professional detective service like AusCovert Investigations.
Understand your right to refuse services
You have the right to refuse detective services at any time. In such cases, the detective agency will submit a report on the work completed, and you will be charged proportionately based on the services provided.
Expect transparency in service execution
The execution of detective services should be as transparent as possible, without compromising the quality, timing, or confidentiality of the services provided.
Provide all relevant information
For the detective agency to effectively provide their services, it's crucial that you share all relevant information. This accounts for any fresh information that may emerge after the service has started. The cooperation may be terminated by the agency if it's revealed that vital information has been withheld.
Make an advance payment
Advance payments are typically required for detective services, and the amount will be agreed upon based on the estimated costs of the investigation.
Expect confidentiality from the detective agency
Rest assured that the detective agency will not disclose any information obtained during the investigation to anyone other than you.
Trust in the professionalism of the detective company
AusCovert Investigations, along with other reputable detective agencies, adheres to all legal requirements and best practices to achieve significant results for their clients.
By following this simple guide, you can confidently navigate your engagement with a detective agency and ensure a beneficial outcome for both parties.
Choose the local Aussie Private Investigators at AusCovert Investigations
If you are looking for a professional, reliable and discreet private investigator in Sydney, Australia, you should choose the local Aussie PI agency like AusCovert Investigations. It is a trusted and reputable brand that provides all aspects of investigation, from insurance and corporate to domestic and specialist services. We have a team of government-licensed private investigators who are highly trained, experienced and fully insured. We use the latest hi-tech cameras and equipment to gather evidence that can be used in court or provided to the police. We don't speculate, we investigate. Whether you need to catch a cheating partner, find a missing person, uncover a fraud or conduct a background check, this PI agency can help you with prompt, efficient and cost-effective solutions. Contact us today for a free consultation and get the peace of mind you deserve.
FAQs