Providing background check services in Australia
Most people these days worry about background checks in Australia. Australian background check firms use both face-to-face and online technology to find out more about an individual's past. Without adequate screening of candidates before hiring employees, the company cannot be fully secured. People with a criminal record, drug addiction, or other health problems can pose significant risks to your business, including legal liability in the event of an accident. Yes, you can hurt yourself without knowing it. Luckily, AusCovert Investigations offers the effective background check services you need to future-proof your business and avoid surprises.
Background Screening For Employment: Why is it important to conduct employee background checks?
In our process society, HR professionals and managers are told not to say bad (or good) things about former employees. Many employers only report if and when someone may have been an employee. There is no specific information about performance, rewards, titles, etc. But visiting a manager, technical staff member, or a colleague and asking for candid criticism "informally" may reveal a candidate's true nature that an interview may not reveal.
Book A Free Consultation
Exceptional Services
Because of our service reliability and dependability, the majority of the clients we serve renew our contractual agreements on a regular basis.
Professional & Experience Team
We have unique screening ideas and technology to operate across the country. Our specialists have preparation to handle new difficulties – all with the goal of providing quality service to our clients.
Cost Effective
When compared to your own in-house screening costs or those of your local supplemental background check providers, our charges are the most affordable you can imagine.
Quick Response
We are able to provide our clients with extremely fast response times to service orders without sacrificing quality. Try us, and you will soon join the ranks of pleased customers who always praise our service delivery.
Australia Background Check Services By AusCovert Investigations: The Best Background Check Company
Background checks are usually done when a new employee is hired, but they can be asked for a number of other reasons as well. People in NSW and the surrounding areas hire AusCovert Investigations private detectives to do background checks for a variety of reasons, such as:
Choose a tutor for your child's extracurricular activities

To get to know someone she or he met online better before meeting them in person 

Background screening of new business partners

Tenant screening for residential and commercial leases
Private detectives at AusCovert Investigations uncover a variety of information. The scope of all background checks is determined by your specific requirements. We may contain data from-
Record of crimes/arrests/sex offenders

Educational background

Work history documents

License records

Financial information

Confirmation of immigration, citizenship, and work experiences

Litigation Records

Military Records

Motor Vehicle Records
We also have a number of unique sources of information created by the AusCovert Investigations team over a 23-year career in private investigations.
Most Common Types of Background Checks Services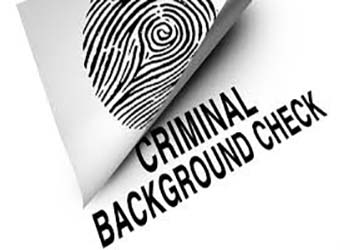 Tips for choosing a background check company
A reputable company that specializes in background check services not only saves companies time and money, but it also reduces the chance of error. When looking for potential partners, employers typically ask about the following characteristics:
Comply with Federal, State and Local Laws and Regulations

Connect to critical applicant tracking and recruitment management systems

Strict privacy and security policies and procedures

Consistency with specific sector standards or organizational recruitment policies

Comprehensive pricing with no hidden fees
AusCovert Investigations: Your Trusted Background Check Provider in Australia
If you want to keep your hiring process simple and comply with employee screening regulations, choosing a reliable and fast background check company is important. Choosing Auscovert Investigations for your company's background check needs guarantees fast and friendly responses to inquiries, accurate background reports, affordable options, the highest level of detail throughout the process, and a legally compliant workforce. You can expect background checks.
Auscovert Investigations has extensive experience assisting clients in a variety of areas. They have the tools and track record to conduct fast and thorough background checks in all areas.
Our Valued Clients Say About Us