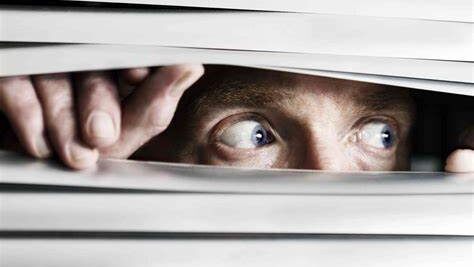 Private Detective Services NSW, Australia
Before you hire a private investigator Sydney, NSW you need to be confident they are competent. Are they members of the Australian Institute of Private Detectives. This is the regulatory body for the industry, and it does enforce strictest standards on its members. Not all private investigator NSW, Australia keywords throw up on Google are competent. We have been in practice for twelve years, and we are members of the AIPD.
The third thing you need to know before appointing a private detective is do they have sufficient public liability insurance cover. Ask us, and we will willingly forward current details of our policy. We also solve our cases in an average three days. Compare that with what you may find elsewhere if you ask. Finally, before choosing private detective services in NSW, Australia find out whether they have proven experience in solving cases similar to your own.
How to Hire a Private Investigator Sydney, NSW Businesses Rate Best
You should hire a private investigator NSW if your business is at financial risk from fraudulent workers compensation, public liability, or personal injury insurance claims. We have advanced polygraph testing, DNA tracing, computer forensic analysis, and bug sweeping skills. We can also assist with skip tracing bad debtors that absconded, and help prosecute employees committing theft, or fraud.
Book A Free Consultation
A private detective service NSW, Australia based can visit your business premises personally in downtown, city and surrounds, and all suburban and rural suburbs. It is such a comfort having a fellow resident do forensics research on your computer when you suspect industrial espionage. Your computer network may be at risk when you admit a stranger to your network who could conceivably be anywhere in the world.
Continuing With a Private Detective Sydney, NSW Cost Comparison
All professionals, including a career private detective company charge their clients for their expenses, and their time. These costs include travel time, travel costs, accommodation, and out of town meals. A private investigator in NSW costs less than one visiting from Sydney or Brisbane. Why pay for more, when you can appoint a local private detective who is also a member of the nationwide AusCovert Investigations team.
The same logic applies in the case of domestic and family investigations. Our private investigations department complements our business team with a different set of skills they apply to the same high standards of professionalism. Their specialisms include infidelity cases involving unfaithful partners, missing persons especially the elderly, and surveillance of young people their parents suspect of being groomed, or taking drugs. Parents use local private investigator NSW centred for extra peace of mind.
Get Best Detective Services from #1 Detective Agency
You've heard the evidence, and seen the reasons why we offer private detective services, NSW, Australia clients rate tops for quality. Why go for second best, when our private investigator fees are mid-range yet we solve our cases in an average three days. We could solve your case even sooner if you let us start right away. We need to speak to witnesses urgently while clues are still fresh.
Get a Free Half Hour Consultation with a Local Private Investigator in NSW
We won't allocate a private detective to a case unless we have a high prospect of success. Under this policy, we offer a free half hour consultation with anyone interested in appointing a private investigator to help solve a case. Dial 1800 553 788 or post a confidential message on our website. We are the private detective service NSW, Australia people increasingly choose. Call us now and discover why.
FREE Consultation By Top Rated NSW Private Investigators. Contact Us!