LICENSED PRIVATE INVESTIGATOR IN CAIRNS
TRUST OUR CAIRNS DETECTIVES AGENCY THE RESOLUTION OF YOUR CASE
Trusted private investigator in Cairns. A private detective is the professional in charge of conducting a private investigation into a subject, gathering evidence for a lawsuit, and generally resolving the issue so that a trial may be concluded with proof and true information. So hiring a private investigator is seeking for assistance in obtaining the essential information and resolving a disagreement in which you are involved.
According to Australian law, only the private detective is qualified to look into personal information and behaviour. We have more than 20 years of experience to back up our enquiries.
Book A Free Consultation
Our expertise in evidence, the field that enables our investigative efforts to be highly effective and create the intended effect—the accreditation or confirmation of the investigated facts—is what sets us apart from other private investigators in Cairns.
Due to our expertise, experience, and dedication to our clients, AusCovert Investigations and its team of private investigators offer the highest guarantee of success.
Request a budget without commitment. We promise complete secrecy and confidentiality. We work for both businesses and private clients.
Top Rated Cairns Private Investigators. Why Choose Us?
We can assist you if you require or are seeking for private investigators in Cairns, Sydney, Gold Coast, Sunshine Coast, Brisbane and Australia-wide.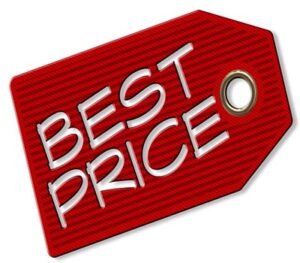 Detectives in Cairns. Personalized Dealing to Resolve Any Type of Case
As a detective agency in Cairns, AusCovert Investigations has more than 20 years of expertise. For efficiency and reputation, our PI company is among the top ones in the private investigation industry. With our work, we show that the confidence our clients have placed in us has never been misplaced.
The fact that both Insurance Companies, various law firms, accident mutualist, social security, businesses from various industrial sectors, and many clients have placed their trust in us serves as evidence of this.
The outcomes are self-evident! Have faith in AusCovert Investigations, your Cairns detective agency.
What do AusCovert Investigations' professional investigators offer?
Our private detective agency conducts all types of investigations, both for people and for businesses. 
As experts in probate, we provide free guidance on the proof you need and the procedure to ensure legal evidence.
We are responsible for our work and extend it to all aspects based on our principles and honesty. If you require a private detective service, we will inform you at all times, whether it is convenient for you or not. We do not take cases with the primary aim of making money; instead, we are concerned with accountability and customer happiness. Because a happy customer is the best PR, and thus an ambassador for our brand. Our organisation was founded in 2003 and has approximately 20 years of expertise.
We provide the best guidance and private detective services around the country, either directly or through associates. We provide services on a global scale and have a competent network to do so. 
We provide personalised service for our clients, who can come to our offices or be attended to wherever they need to be.
We are your Cairns private detective agency
We have 20 years of expertise in the industry, and our professional firm has conducted thousands of private investigations.
Free Consultation With Expert Private Investigators in Cairns, Qld, Australia