Employer-driven covert investigations became more difficult during the pandemic. That's because managers are less-inclined to peer over workers' shoulders to see what's on their screens. And moreover many computer workers are still doing their jobs at home.
Disciplinary hearings, even criminal cases are becoming less predictable as a result. People following inquiries are having to rely on sketchier evidence, and more tenuous lines of reasoning. We explore ways to get around this here.
More Time on Fewer Employer Covert Investigations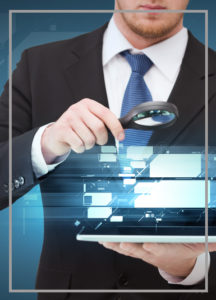 It follows employers need to become more selective on cases they tackle. Society of Corporate Compliance and Ethics recommends internal investigations use the following checkpoints to determine probable success:
1… Note the trigger event and interview senior staff.
2… Request more information from trusted sources.
3… Process, review and analyse the resulting data.
4… Decide whether it worth taking the matter further.
However, that decision could depend on additional factors where the employee does computer work remotely from home. We explore them below.
Data Misconduct among Remote Computer Workers
Society of Corporate Compliance and Ethics changes tack on employer covert investigations in the above regard. Downloading and emailing company data to a private box is often a disciplinary offence in offices. However, this may be a logical step where the remote worker has a slow internet connection.
But by the same token, this could also be a precursor to sharing the information with their employer's major competitor. Many such investigations founder due to inconclusive evidence, to the acute embarrassment of the manager concerned.
It may become necessary to investigate a suspect worker beyond the limited range of their work-related activities. This would be particularly important where fraud, leak of intellectual property, or reputational risk are involved.
The average employer might not get past first base when attempting covert surveillance themselves. The several reasons for this might include being spotted and giving the game away, being new to the practice, and falling foul of privacy rules
AusCovert Investigations has been doing covert, undercover investigations for more than a decade. We deploy fully trained, licensed private investigators. They may observe suspects legally in terms of regulations they know and follow.
Call our private detective hotline in Australia +61 1800 553 788, if you find yourself in a situation where you believe we may be able to help. You are also welcome to send a confidential email to gm@auscovertinvestigations.com.au Our operations manager will retrieve it personally, and respond to your message quickly and effectively.