Since 2003, Auscovert Investigations, a Sydney detective agency, has identified seriousness, trajectory, and excellence. Individuals and companies can benefit from our private detective services. Confidentiality and the expertise of industry experts must distinguish investigations.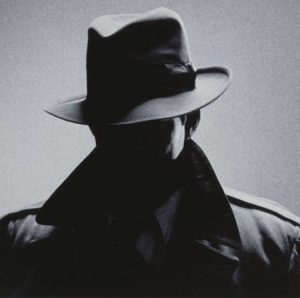 We have private detectives and criminology degrees, and we work with lawyers, economists, psychologists, auditors, graphologists, and other experts in a variety of fields. Private detectives are people who conduct private investigations and sometimes even intervene in legal proceedings.
Private and corporate investigations test the skills and experience of one of Sydney's best private detectives. In either situation, the investigator must devise the tactics necessary to obtain the requested data.
As we gather information and evidence for court, we must pay close attention to every corner of the law to protect our privacy. As a private detective operator in Sydney, we are pleased to protect the confidentiality of you and the information you keep from us. The work of a private detective will be better and more effective if there is an open and sincere relationship between the client and the company.
For those looking for a private detective for the first time, it is extremely important to understand that what a private detective values most is confidentiality. Professionalism is required for sensitive matters and sensitive issues.
The Importance of Adapting to a New Era in the Private Detective Business
At AusCovert Investigations, we provide our staff with technology tools that, combined with training and experience, allow them to solve every case by formally recording all the evidence they collect.
There are photo cameras, video cameras, audio recorders, etc. We also routinely use Hobart cameras, which have seen significant advances in technology in recent years. Also, proper management of databases and information technology is an important skill for private detectives. No matter what your customers are looking for, we are always looking for the right people. Whether it's an affair investigation or a commercial fraud case, investigators with the necessary abilities are joining the team depending on each case.
Since the establishment of AusCovert Investigations in 2003, things have changed in the detective industry, but things are getting better and we can get new technologies and tools to achieve our goals more simply.
Similarly, we work with individuals and businesses to ensure that every report we provide serves as a basis for decision-making. We have solved hundreds of cases in New South Wales. We will make use of our experience to respond to your requests.