Private Investigator in Sydney's Blog: Why People Go Missing? The Warning Signs
The first thing we ask our clients when they report a person missing, is "looking back, were there any warning signs, had anything recently changed?" We assemble the evidence in the light of the missing person's demographic profile. The reasons why people go missing often relate to them entering a new stage of life.
Common Reasons Why People Go Missing in Their Teens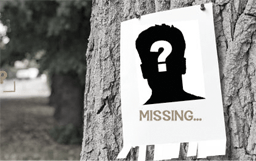 We may recall conflicts of emotion ourselves, as we sought out our new adult identity in our teens. There were times we quarrelled with our parents, and stormed out slamming the door behind. We hardly wondered why some adults were friendlier and we may have even crossed over the border with relationships. We were so innocent then in our expanding world that we had no fear.
The reasons why people go missing during their teens therefore fall into two broad categories. These are family conflicts, and the influence of other people. Children seldom go far when they run away from home. They are often staying over with a chum, but the challenge is to convince them to come home.
The person influencing them may be a special friend of their own age, bad company, or an older person. Parents often realise who this is when we ask a few leading questions.
Seniors Go Missing When They Become Confused
Mental aging, senility, alzheimers and the rest are all signs of a physical illness in the brain. We should not attach a stigma to it. This is not something they want either, and there is often unfortunately no cure. They go missing because they wander off on an impulse, enter the past in their own minds, and forget how to come back.
As we said in the beginning, "looking back, were there warning signs, had anything recently changed?" We generally find these people fairly easily. However, every missing senior is urgent. They are often physically frail, and may not survive long on their own.
Why People Go Missing in Their Middle Age
Adults go missing because something is frustrating them so much they want to break away, cut loose and run. The frustration may be a failing relationship, trouble at work, or something else that has gone badly wrong. The best way to solve these cases is to prevent them happening in the first place by being proactive. An adult in their prime of life can support themselves, create a new role in life and vanish.
Turn to AusCovert Investigations for Help
We, Sydney private investigators are here to help if you don't know where to start in your search for your missing person. Medical trauma following an accident may have left them lying in hospital in a coma. Please call 1800 553 788 in confidence if you have a worry you would like to discuss. If this is not convenient now, please message us at this link.