Why Bother Doing Background Check Australia on Business Partners
We develop a sixth sense after doing business for a while. Some customers just 'don't seem right' and so we let them drift away after we decline them credit. We only hire people with whom we 'naturally click'. And we never take on a partner / co-owner until we get to know them very well. By that stage, even the thought of background checks sounds underhand, and so we don't bother at all.
Full Background Check in Australia Become More Important as Relationships Mature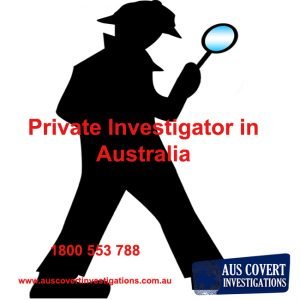 If things sound too good to be true, they often are in business.  We had a client come to us nine years after they made a trusted employee a partner in their company. The client was getting older and ready to retire. Having a younger partner do the business admin seemed ideal, as it enabled the more experienced one to spend quality time with clients.
The older partner hoped the young man would eventually buy the business, so they had a lump sum as their pension. They agreed to establish a savings fund to finance this, and invest 5% of gross turnover every month as the young man was cash strapped. This sounded ideal to our client at the time. They could dream of finally retiring, and leaving their business in good hands.
One day the younger partner announced he was taking long leave, because he had a 'personal issue' to sort out. All attempts to contact him failed, and our client never saw him again. He called in the auditors to check the finances, and discovered the gross turnover savings account was closed, and all the money gone. We agreed to do background checks on the young man, and this is what we found.
What Our Criminal History Check Australia Found Was Alarming
We identified the confidence trickster quite easily, as he had used the assumed name several times before, and was known to the police. When he joined the client's company he was fresh out of prison from attempting a similar stunt.
This time, though he bided his time until he had built such trust he had sole signing power on the gross turnover savings account. We suspect he emigrated with the $1.57 million he stole. Our client elected not to take the matter further when he realized the legal fees could exceed the stolen amount.
The client might have avoided all this, had he done thorough background checks before he took on the young man as his business partner. We believe he could have avoided the scam. Free free to make a call for background check here [ www.auscovertinvestigations.com.au/background-check-australia ] on 1800 553 788 before he handed over the keys to his business.